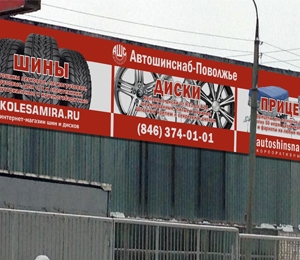 01.04.2014
New branch in the Volga region
Since April 2014 in the Volga Federal District began its work a new representative of the Corporation " Avtoshinsnab ." The branch offers a full range of services for the supply of trucks and passenger tires, wheels, trailers and trailer .
Today for " Avtoshinsnab " priority is to strengthen regional and Volga Federal District is one of the most promising, with high market potential and active players .
Recall that in March this year, the Corporation has opened a new branch in Kamensk -Ural ( Sverdlovsk region ).
"The interest in the company" Avtoshinsnab " increasing steadily, as evidenced by the constant requests from organizations coming from different regions of Russia to join the branch network ", – says Igor Khudiakov incorporators " Avtoshinsnab ." – "Today the branch network expansion – one of the priorities of the company. Currently, this process is advancing rapidly, provided that the plan of development of the Company . "
Note that the size of the branch network of the Corporation " Avtoshinsnab " has more than 10 members in different regions. Sales offices, warehouses are located in five federal districts, staffed by qualified professionals.
Share