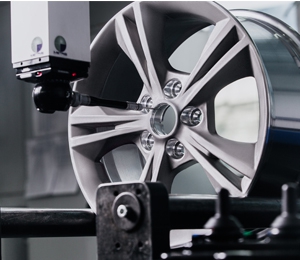 07.10.2015
World choose Russian automobile wheels
Several manufacturers, namely Mitsubishi, Peugeot-Citroen, Volkswagen and Toyota nominated Russian company SKAD as a supplier of wheels to its Assembly lines and service network in Russia.
The history of cooperation SKAD and automaker Ford has almost a decade of deliveries to Assembly plants, both Russia and Europe.
The quality of the product manufacturers that supply wheels to the primary market for picking cars as a rule, much higher. And if experts of leading global automakers trust the products of a specific manufacturer, then it speaks for itself.
The basic requirements of automobile manufacturers – excellent quality, confirmed by international certificates, modern equipment and technology. SKAD the only plant in Russia that owns the technology of heat treatment of the wheels, which is a necessary condition for cooperation with the world's automakers. The heat treatment line allows us to give a cast discs for added durability. The company has introduced the most advanced technologies, the process is automated, some parts of the fully robotized production, all the materials used undergo a rigorous selection process, the company complies with the environmental standards.
In addition to car Assembly conveyors drives SKAD shipped and on the shelves of foreign stores. Products are available in 25 countries. Special attention deserves the fact that all serial SKAD wheels are manufactured on the same equipment and using the same technology. This means that the wheels SKAD, manufactured for the domestic market, do not differ in quality from discs produced for export or auto-Assembly conveyors.
Change directory to disk SKAD in the online store KOLESAMIRA.RU
Share